Coachella Valley Personal Injury Attorney, Employee Rights Attorney, and Consumer Protection Attorney Larry R. Hoddick.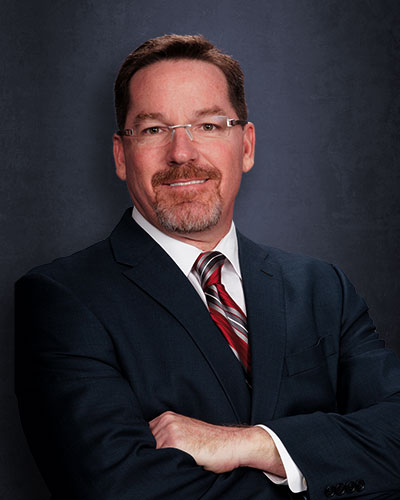 Attorney Larry R. Hoddick, P.C.
The Law Offices of Larry R. Hoddick, P.C.
74-000 Country Club Drive, Suite C5
Palm Desert, CA 92260
1-855-570-9995 (toll free)
(760) 636-5256 (direct)
Contact Larry:
Larry Hoddick has been in practice in California since 2005. Mr. Hoddick brings a unique background to the practice of consumer protection law for plaintiff consumers. By working as a sales representative, sales manager, finance manager, and finance director of some of the largest and most successful auto dealerships in Southern California, prior to attending law school, Mr. Hoddick was able to gain valuable insight into the industry at the center of all California Lemon Law and Auto Dealership Fraud disputes. As a former industry insider, Mr. Hoddick is a formidable opponent to the defendants and their attorneys.
While finishing law school and preparing for the California Bar Exam, Mr. Hoddick obtained early litigation experience as a legal assistant at the firm of Caronna & Johnson, LLP in Rancho Mirage, California. After passing the California Bar Exam on the first attempt, Mr. Hoddick was made a full partner of the firm within a year. While with the firm, Mr. Hoddick and the managing partner developed a highly successful consumer protection department, successfully resolving over 2,000 lemon law and auto dealer fraud cases for clients over a span of seven years.
In May of 2011, Mr. Hoddick decided he could best serve his clients by opening his own office for the practice of law in cases dealing not only with California Lemon Law and Auto Dealer Fraud, but also with victims of personal injury, wrongful death, nursing home negligence, premises liability, wrongful termination, disability discrimination, sexual harassment, harassment, wage disputes, wage and hour class action for unpaid overtime, and missed meal and rest breaks, among other cases.
Mr. Hoddick is a graduate of Missouri State University in Springfield, Missouri, graduating with a Bachelor of Science degree in Economics, with minors in Political Science and Philosophy. Mr. Hoddick attended both Southwestern University School of Law, and Concord Law School, receiving his law degree and graduating with Honors, and he is admitted to practice law in both State and Federal Courts in California.
Dedicated to Defending the Rights of Consumers and Injured Accident Victims
Mr. Hoddick takes pride in obtaining fair and just compensation for victims of consumer fraud, defective vehicles, and seriously injured people throughout Southern California. His office is conveniently located at the corner of Portola Avenue and Country Club Drive in the Cornerstone Office Park– 74-000 Country Club Drive, Suite C5, Palm Desert, CA 92260.
Having his own law firm, Mr. Hoddick is able to provide personalized and individualized attention to each and every one of his clients. In his office, every client is a very important person, not a file that gets passed off to a non-lawyer for handling after the initial meeting. He treats his clients with the dignity and the respect that they deserve and expect. Mr. Hoddick prides himself on knowing the details of the cases he handles. He knows what happened last on each and every client's case when he receives a phone call because he is always directly involved in the matter.
Mr. Hoddick welcomes all calls about any personal injury accident, nursing home injury, wrongful death, defective vehicle, lemon law claim, or auto dealer fraud issue. He promises to give you a straightforward honest answer about every question you might ask.
Education
Concord Law School, Los Angeles, CA; J.D., 2004
Southwestern University School of Law, Los Angeles, CA
Missouri State University, Springfield, MO; B.S., 1987
Winnetonka High School, Kansas City, MO, 1982
Mr. Hoddick participates in continuing legal education every year on a wide range of topics including but not limited to trial practice, jury selection, cross-examination, evidence, personal injury, accident law, consumer protection law, nursing home negligence, wrongful death, negligence and professional responsibility.
Professional Affiliations
Mr. Hoddick is a member of the following legal organizations:
Desert Bar Association
Consumer Attorneys of California
Consumer Attorneys Association of Los Angeles
California Employment Lawyer's Association
National Association of Consumer Advocates
Bar Admissions
The State Bar of California
Court Admissions
State of California– All Courts
United States District Court For The Central District of California
Personal Life
Mr. Hoddick is married and has four children. He and his family regularly enjoy their numerous house pets, participating in sports, musical events, and exploring the California outdoors from the abundant hiking trails in and around the Coachella Valley to the Southern California Beaches, the San Bernardino Mountains, Big Bear, Lake Arrowhead, the Sierra Nevada Mountains and Yosemite National Park.